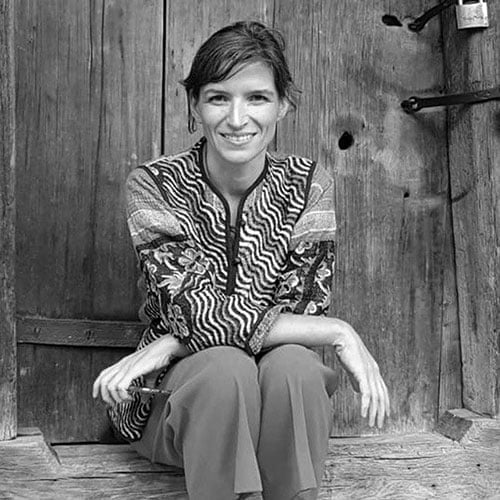 Curadora independiente, desde 2013 desarrolla la investigación El artista como trabajador, sobre el concepto de trabajo artístico, sus condiciones laborales y percepción social. Ha sido parte de Historias em display (WT), proyecto colaborativo sobre inserciones críticas en las narrativas históricas de los museos brasileños.
Entre sus proyectos destacan: Partir do erro, TRABALHE – FAÇA +, Ícaro Lira: Campo Geral, en São Paulo; La Historia la escriben los vencedores, Felipe Ehrenberg 67//15, After, Despois, Según, en Madrid; Munárriz, Sulla curva chiusa en Cagliari; The way you read a book is different to how I tell you a story, en Munich; el programa Aplicación de las diferentes teorías de flujos, con Carlos Amorales y Los Torreznos en Buenos Aires; y la performance In a Flickering Light con los artistas Sander Breure & Witte van Hulzen, en Barcelona y Amsterdam.
Ha escrito numerosos textos para artistas – como Ricardo Alcaide, Marlon de Azambuja, Alberto Casari, Cristina Garrido, Julius Heinemann, Victor Leguy, Bruno Moreschi, Yoshua Okón, Sara Ramo, Tercerunquinto– y colabora en revistas como EL CULTURAL y a-desk.
Licenciada en Historia del Arte por la UCM, Madrid, Máster en Gestión Cultural, Instituto Ortega y Gasset, y curadora del ICI New York (Bogotá, 2013). Después de vivir en Chile, en 2009 se mudó a Brasil donde fue directora de la Galeria Baró. Entre 2012 y 2013, fue directora de Pivô Arte e Pesquisa, São Paulo. De vuelta a España, ha sido directora de LOOP Barcelona 2017. Actualmente está becada en la Academia de España en Roma, donde amplía el proyecto curatorial TRABAJE – / HAGA +.